ABOUT THE SUMMIT
The Special Kids International Summit brings together 31 experts in the field of Autism & ADHD. These diverse professionals have not only studied and worked on special needs as researchers, educators, practitioners, therapists & various other professional capacities, but also bring very empathic perspectives and practical viewpoints to approaching children with special needs, because many of them have either managed their own lives with special needs conditions or have parented children with special needs.
If you are a parent or a professional that works with Special Needs children, DON'T miss this summit!
SUMMIT TALK FORMAT
Every talk has 3 broad sections:
Deep-dive Interaction
Questions & Answer
Challenge section
Deep-Dive interaction: Each talk will dive deep into one topic as a Q&A interaction between the host and the expert. Topics requiring introduction of a new concept or a project also have presentations from the speaker. Some sessions also have demos of techniques and tools that can be used by others for faster results.
Question & Answer: Every talk is followed up by 2-3 questions from our readers, answered by the expert during the talk.
Challenge: Watch out for interesting challenges posed by our speakers to dramatically improve your life.
If you are a parent, or a professional that works with Special Needs children, you don't want to miss this amazing series!
Summit Calendar
TRACK 1: UNDERSTANDING 'DIFFERENT' | April 7th, 2020| 9 AM IST |
Jan Blacher, Ph.D. on 'Autism 101 and Smooth Sailing Into Early School Years For Young Children With Autism Spectrum Disorder'
Dr. Samir Dalwai on 'Autism And Lifestyle: Small Interventions That Lead To Big Changes'
Dr. Mark Bertin on 'Let's Get Together: ADHD, Autism and Social Relations (Reviewing how these conditions overlap, how they do not, and how to build social skills)
Sharon Saline, Ph.D. on What Your ADHD Child Wishes You Knew
TRACK 2: PARENTING INTERVENTION STRATEGIES FOR SUCCESS|April 7th, 2020| 9 AM IST |
Sarah Wayland, Ph.D. on 'Understanding Your Dysregulated Child and Solving Problems Collaboratively'
Elaine Taylor-Klaus & Diane Dempster on 'The Coach Approach To Dealing With ADHD'
Kari Dunn Buron on 'When My Worries Get Too Big! Using the 5-Point Scale to teach emotional regulation and relaxation'
William Stixrud, Ph.D. on' Strategies To Promote Autonomy In Kids With Special Needs'


TRACK 3: MAKING SENSE OF 'SENSORY' | April 8th, 2020| 9 AM IST |
Carol Kranowitz on 'The Out-of-Sync Child: Understanding Sensory Processing Disorder
Lindsey Biel on 'Sensory Challenges and Autism: Real-Life Sensory Smart ™ Strategies'
Kelly Mahler on 'Understanding Interoception To Help Develop Positive Communication and Promote Self-Regulation'
     TRACK 4: SELF-CARE STRATEGIES FOR SUCCESS | April 8th, 2020 | 9 AM IST |
Leeza Steindorf on 'Communication Strategies For Building Deep Connections With Tough Kids'
Vikki Spencer on 'Finding Patience Amidst The Inner Chatter, Anger And Frustration'
Lauren Brukner on 'Integrating Awesome and In-Control Strategies into Daily Life: Simple Tips and Tricks for Parents'
     TRACK 5: UNDERSTANDING VARIATIONS ON THE SPECTRUM |April 9th, 2020| 9 AM IST |
Donna Henderson, Ph.D. on 'Hiding in Plain Sight: Recognizing Autism in Girls'
Julie Skolnick on 'Cycle for Success: Working With Twice-Exceptional Kids'
Marcia Eckerd, Ph.D. on 'Strategies And Techniques That Work For People With Asperger's Syndrome'
     TRACK 6: APPLYING NEURODEVELOPMENTAL SOLUTIONS FOR LEARNING SUCCESS | April 9th, 2020| 9 AM IST |
Michael Hart, Ph.D. on 'Accommodating Learning Differences In The Classroom'
Jan Bedell, Ph.D. on 'NeuroDevelopmental Solutions for Teaching In Public, Private and Home Schools'
Nandini Singh Chatterjee, Ph.D. on 'Understanding The DALI(Dyslexia Assessment for Languages of India)'
Dianne Craft on 'Using Brain Integration Therapy And Nutritional Intervention For Learning Success'
      TRACK 7: TRANSITIONING INTO FUTURE-READY ADULTHOOD | April 10th, 2020| 9 AM IST |
Eric Endlich, Ph.D. on 'Transition to College for Students on the Autism Spectrum'
Peter Shankman on 'Harnessing The ADHD Brain For Goal Setting And Hyperproductivity To Be Awesome At Work'
Rick Fiery on 'How To Harness Acceptance To Drive Creativity And Passion For Alternate Learners'
       TRACK 8: MEDICATION, EMERGING RESEARCH, AND NEW INSIGHTS | April 10th, 2020| 9 AM IST |   
Yasheswini Kamaraju,Ph.D. on 'Addressing Behavioral Challenges In Children With Special Needs – Relevance Of Medication Use'
Dr. Alok Sharma on 'Exploring The Potential Of Neuro-Rehabilitation And Stem Cell Therapy For Special Needs'
Dr. Mary Ammerman on 'Exploring The Efficacy of Neuro-Biofeedback for Treatment of ADHD'
       TRACK 9: LEVELING OPPORTUNITY AND ACTIVATING INCLUSION THROUGH TECHNOLOGY AND ADVOCACY | April 11th, 2020| 9 AM IST |  
Dr. Rod Berger on 'Leveraging The Online Education Ecosystem For Unique Learning Opportunities'
Masarrat Khan on 'Advocating For The Rights Of Your Child'
Dr. Karthikay Saini on 'Unified & Inclusive Learning- Opportunities & Threshold'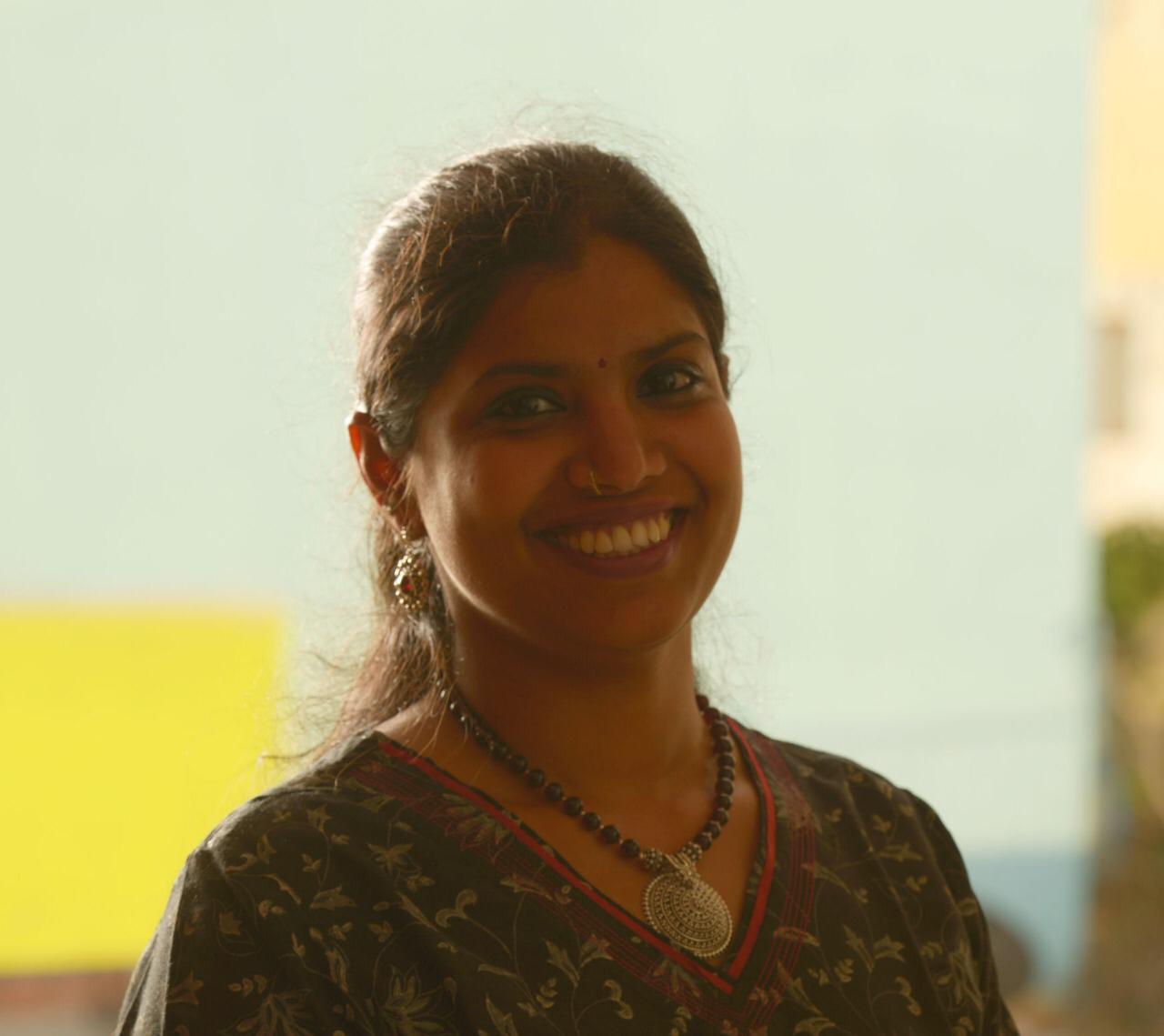 Meet Your Host
Hi, I am Devishobha. I am the founder of Kidskintha and your host for these summits. You can also find lending my voice to something I am passionate about- children, education, women, books- on platforms like HuffPost, Entrepreneur, ThoughtCatalog, Mother.ly and so on. I hope you enjoy the talks just as much as I did!
If you liked the talks, leave a comment please? Or pass it on to a friend, perhaps?
-A fellow mom